Brenda Hay

Archie Hay's daughter, Brenda, has been with the Canadian Armed Forces for 9 years. Her last tour of overseas duty was in Bosnia two years ago. She has now been stationed in Kandahar* since August and is due back in Canada in February '07.
As Master Corporal B.P. Hay she received a citation in 2004 for providing high quality emergency in-flight medical assistance on a flight from Ottawa to Winnipeg. One of the pictures here shows her receiving the citation.
Presently she holds the rank of Sergeant and is in charge of the day-to-day running of the MIR (Medical Inspection Room- medical support to the Canadian Task Force in Afghanistan.) They have a staff of 23 which includes Brits, Americans and Canadians. As the saying goes she is currently working "inside the wire" at Kandahar.
(caption appears above the picture)
Brenda with her Company Sergeant Major in front of The Medical Facility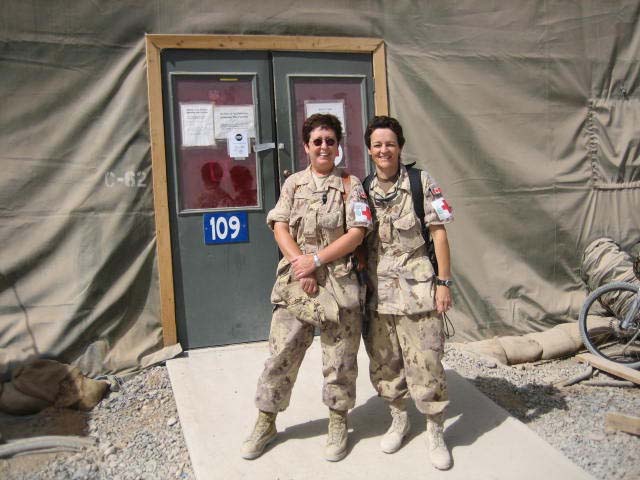 Opening a "Care" package from a Canadian friend- December '06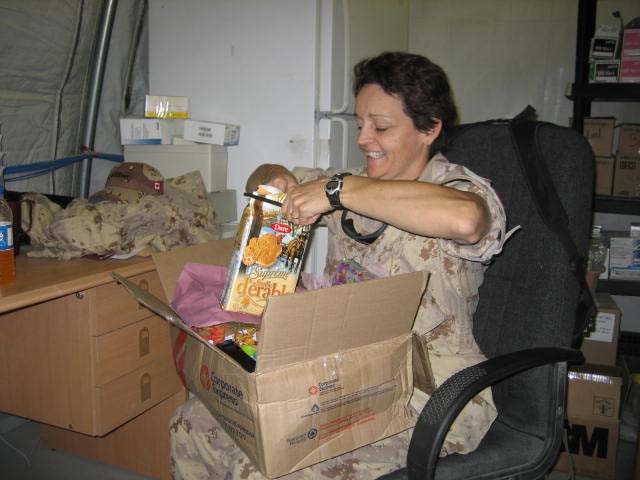 Brenda with the Minister of National Defence as he was touring the Role 3 Medical Facility at the Kandahar Airfield in the Fall 06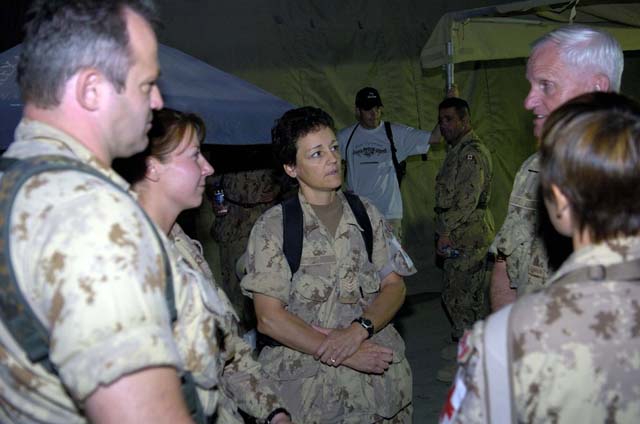 Brenda receives citation for exceptional medical intervention on national airline flight. (2004)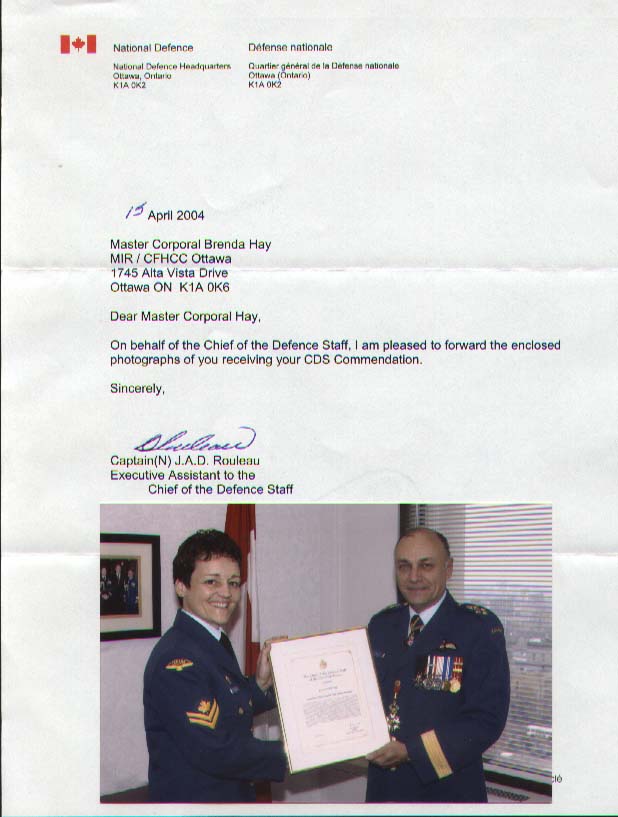 Brenda assisting moving of a wounded soldier.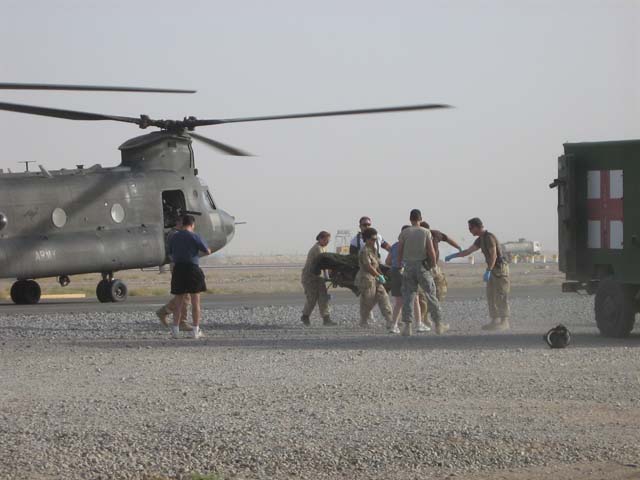 Quonset Huts- where soldiers live. Concrete slabs are to deflect shrapnel from mortars fired into camp.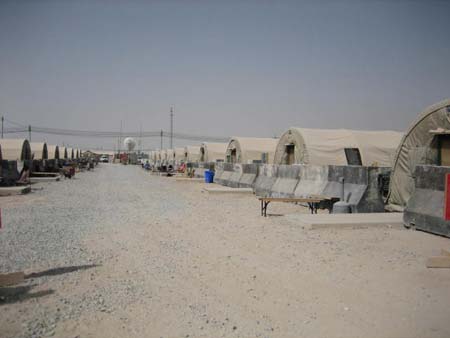 * Kandahar
or
Qandahar
is the second largest city of
Afghanistan
, with a population of 316,000 people It is the capital of
Kandahar province
on the
Arghandab River
The city is a major trading center for sheep, wool, cotton, silk, felt, food grains, fresh and dried fruit, and tobacco. The region produces fine fruits, especially pomegranates and grapes, and the city has plants for canning, drying, and packing fruit. Kandahar has an international airport and extensive road links. Together with
Peshawar
in Pakistan, Kandahar is the main city of ethnic
Pashtuns
.