Getting To Westminster The Greener Way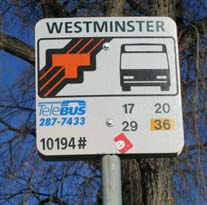 Let's admit it. Finding a parking space around Westminster can sometimes be a problem – especially at times of special services and on concert nights. Lots of people, lots of cars.
And that last parking space can be a long walk to the building.
If you live near one of the following bus routes, consider public transit as an inexpensive, comfortable, no-hassle alternative for getting to Westminster. Right to the door
Westminster Church is on the following
Winnipeg Transit bus routes: 17, 20, 29, 10 & 36
| | |
| --- | --- |
| From Tache in St. Boniface to Wolseley | Bus Route 10 |
| From Leila in West Kildonan to The Misericordia | Bus Route 17 |
| From Leighton and Watt in East Kildonan thru River Heights to The Stadium | Bus route 20 |
| From Logan and Sherbrook to Pembina in Ft. Garry | Bus Route 29 |
Live elsewhere in the City? Your nearest bus route is probably a simple transfer to one of these four routes. Click on the Route number to see the Winnipeg Transit bus route map.
[Links are to Winnipeg Transit. They will open a new window and will display transit information in a PDF format developed by Winnipeg Transit.]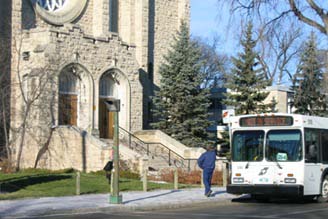 You can also contact us by e-mail:
info@westminsterchurchwinnipeg.ca